Post by Rusty on Feb 9, 2009 11:08:43 GMT
Alright, you guys want a new competition, Ill give you one.
Lets face it, most of us here aren't exactly all that interested in the outdoors.
That is why it interests me so much, Its a foreign thing.
Now one thing we ARE all interested in is mapping.
Lets combine the two.
The source engine is a little pathetic at rendering large outdoor environments, so this is going to test your skills as a mapper in different ways, if you make a huge empty plain on top of some mountain, its going to lag to s*** and you will have failed, add in some ruins and mazes, and the vis will block out alot of the laggy area, and the map will succeed.
I want you to make something outdoors basically, something with trees, hills, grass, whatever.
For example, You could make a park, an icey cave, a farm... anything
What I dont want to see is cities, factorys, buildings.
The odd wooden shack or barn cant hurt too much, maybe some public toilets. but lets put it this way.
Heres some examples.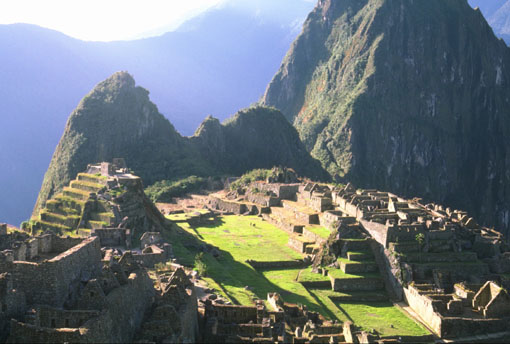 It doesnt even have to be realistic!, just as long as theres lots of nature.
overall this contest is about looks, I would suggest using a game with the episode 2 engine, TF2, DoD:S, Ep2, or something like that, the ep2 engine has alot more going for it when you want to make nature stuff.
____________
Pro tips:
Source is NOT Crysis
, you simply cannot make a huge open area without lag, have a look a this map
www.fpsbanana.com/maps/14733
I have a high end gaming computer, and it struggles to get above 40 fps, why? because its a huge open area with heaps of displacements,
USE THE 3D SKYBOX!
you can emulate an extremely large open area if it is done right, you will get high marks for making the map have a large and open atmosphere!
Some good example maps would be...
cs_militia, minus the house.
dod_farmers:
www.fpsbanana.com/maps/16164
aim_tropics:
www.fpsbanana.com/maps/66093
You can use whatever you want, just dont ask a billion questions, like "Is this okay?" "What if I put this in?" Just do it, Its not a test, you know the criteria, use your imagination, you cant really go wrong unless you plant a giant city block in your map.
Submissions are over on the 20th.
Winner gets 50 Karma, runners up get 20.
Now GO!